- your complete guide to -
The Product
Experience Page
Because your customers deserve an experience, not just a display
Buying is an action, but shopping is an experience. There are specific products in your lineup and certain moments in your customers' journeys that need to match. And that's why the PDP should not be the only tool in your ecomm belt.

Download Reaktor's PXP ebook and discover a whole new way to think about digital retail.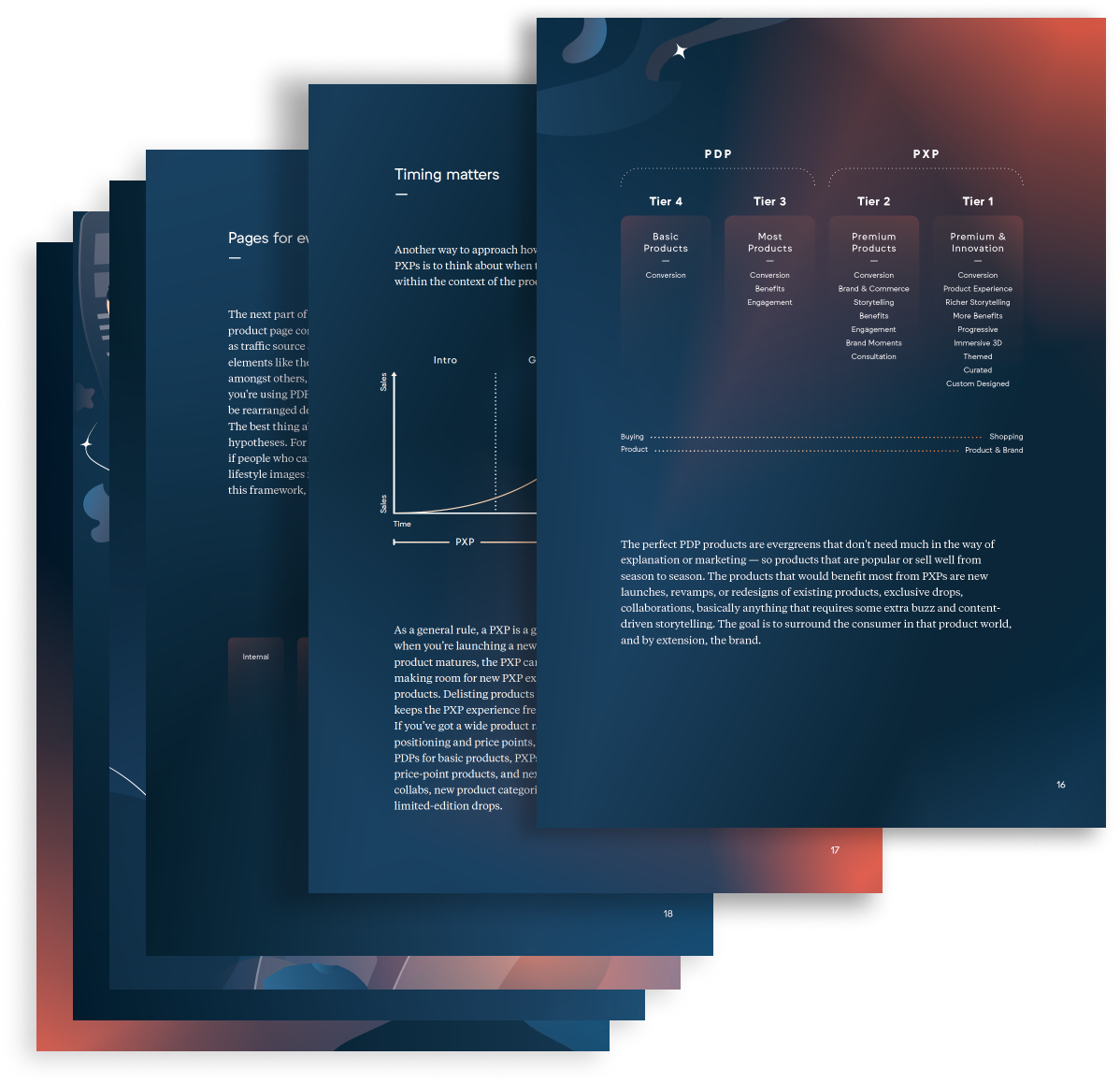 What's inside this ebook?
Learn how to understand the way your customers shop today, so you can offer them what they're really looking for.
Delight your marketing team by dialing up the brand essence in your ecomm.
Increase your conversion rate and average order value, and reduce bounce rates.
"Traditional Product Display Pages are designed to convert immediately without giving people a compelling reason to want to buy. The PDP is the ecomm equivalent of asking someone who's just swiped right to start booking the honeymoon."